I have new artwork for my office!
This is an original Mom-E.
The boys love to draw pictures for my office, and I treasure their artwork. In fact, they've provided me with so much that one of my walls resembles this scene from "A Beautiful Mind."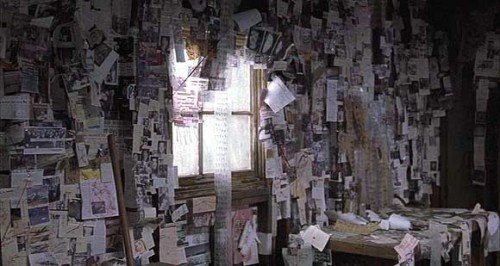 But until now, I didn't have any original works from Mom-E for my office.
The other day, she and several of the other moms from Big Brother's Cub Scout den went to one of those "Paint and Pint" events. When she brought her canvas home, she said, "The only problem is I'm not sure where we should put it."
"Can I have it for my office?" "Sure!" "I love it!"
Ta-da.
Now we just need a name for the painting.
So please, dear readers, leave a comment with your suggestion for a title, even if you haven't commented before.
My first thought is that it reminded me of a Bob Ross - style painting and Beethoven's "Moonlight Sonata", so I'll kick things off with "Happy Little Moonlight"
Have a good week,
Can't wait to hear from you,
Busy-Dad-E